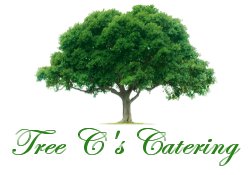 Wedding buffet
Menu

£1.50 p.h.
Veg Soup
(Served with roll n butter)
Melon
(Served with summer fruits)
Garlic mushrooms
(Served with cheese n chive dip)
£2.20 p.h.
Prawn cocktail
(Served on a bed of lettuce)
Loaded potato skins
(Filled with cheese n bacon)
(Served with sour cream dip)
Chicken liver Pate'
(Served with a beetroot chutney)
Chicken strips
(Served with side salad n bbq dip)
Buffet £13.50 per head
Selection of platters
With roll n butter
Gammon ham (with mustard sauce)
Sliced chicken fillets
Roast Beef (with horse radish sauce)
Fresh Decorated salmon
Fish selection
Cheese and pâté board
Vegetable quiche
Eggs in mayonnaise
Coleslaw, Florida salad
Rice salad, Beetroot
Selection of mixed salad
Hot food
New potatoes
Pigs in blankets
Cheese and tomato pasta bake
Crispy battered chicken strips
Chip, onion rings
Selection of sweets
A selection of gateaux's
Fruit salad with cream
Strawberries and Ice cream
Tea and coffee with mints
This buffet includes all the laying up of the tables, cake cutting service, and waitress service. All items on the menu can be altered to suite your needs. Bookings are taken on a Wednesday evening in the lounge bar between 7.30 – 9.00pm.
For more enquires call Danny on 07534269020